Parker O-Ring Kit and Accessories
Parker O-Ring Kit
The handy carrying case with Parker O-rings is ideally suited for repairs, assembly jobs and workshops, and finally puts an end to search for the right o-ring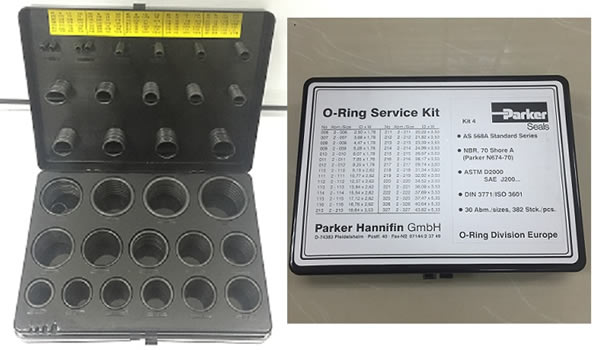 Parker O-Lube
Parker O-lube is a barium base petroleum grease formulated to facilitate installation and extend service life of synthetic rubber o-rings and seals. It offers excellent surface adherence and lubrication with inherent water resistance. It is recommended for low-pressure pneumatic systems, as well as reciprocating and low-speed oscillating or rotary applications.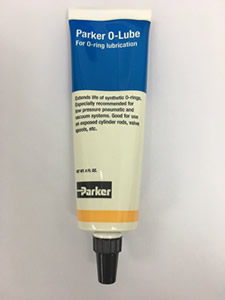 Heat resistance - up to 82℃ (180℉)
Cold flexibility – Down to -29℃ (-20℉)
All-purpose
Excellent surface adherence
Water resistant
Compatible with:
Epichlorohydrin
Fluorocarbon
Fluorosilicone
HiFluor
HNBR
Neoprene
Nitrile
Perfluoroelastomer
Polyacrylate
Polysulfide
Polyurethane
Parker Super O-Lube
Parker Super O-lube is a silicone based lubricant intended to compliment Parker O-Lube in that it can be used with virtually any rubber polymer.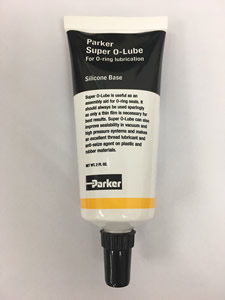 Markets:
Construction
Military Ground Systems
Aerial Lift
Agriculture
Material Handling
Machine Tool
Transportation
Features/Benefits:
High-viscosity silicone oil that can be used with virtually any rubber polymer over temperatures ranging from -65℉ to +400℉ and -54℃ to +204℃.
Will not clog 30-micron filters.
Recommended for high pressure systems.